About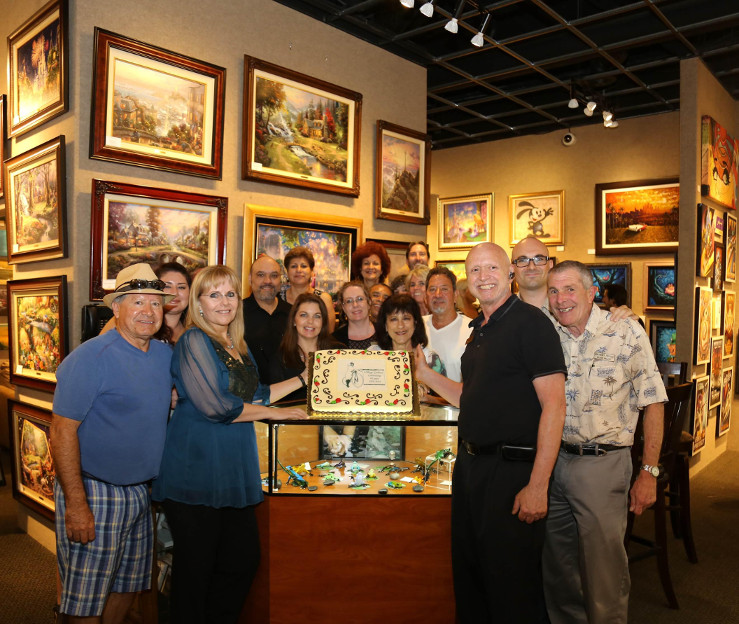 OUR STORY
For over 40 years the Village Gallery has introduced clients to the joys of collecting art. In addition to the cultivation of thousands of collectors, the company has launched the careers of such popular artists as; Thomas Kinkade, Fabio Napoleoni, Michael Godard, Fabian Perez, Chris DeRubeis, Robert Finale, Cao Yong, Sam Park, Steve Barton, Steven Quartly, Patrick Guyton, Daniel Del Orfano, Andy Thomas, Frogman and many other fine artists.
We are service oriented and offer high quality, outstanding value and service. Our senior sales consultants have been with the company for many years adding knowledge and experience to assist our collectors. We have earned and maintained our reputation as a visionary art company.
Operating up to nine galleries throughout the years in Orange County and Los Angeles, the company has been able to offer the newest trends in artwork as well as the traditional classic styles of the past.
Village Gallery locations are optimally located to serve the needs of its local area collectors as well as out of town visitors who come to California for business and pleasure. The company has a full service framing operation centrally located at its corporate headquarters and an extensive website for local and international collectors with complete catalogs of the featured artists.
Village Gallery is one of the largest Thomas Kinkade dealers in the county and has featured Thom's work from the beginning of his career and has been a major factor in his astounding success.