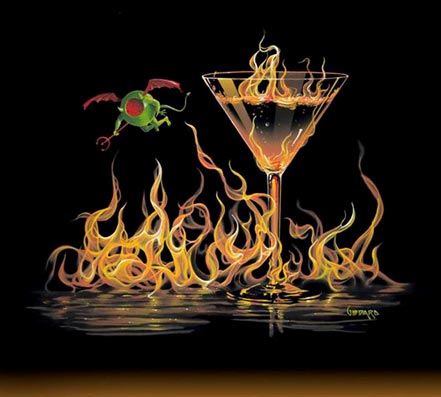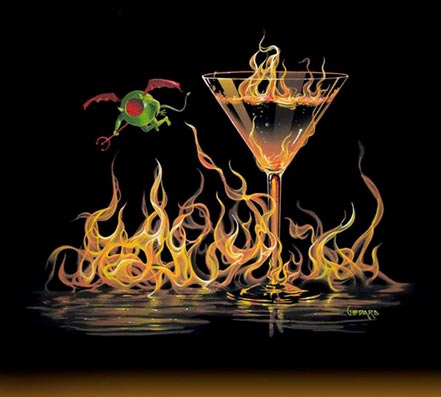 Known in certain circles as the "Rock star of the art world", Michael Godard is certainly making his own unique waves upon the industry. Carrying with him the culture of Las Vegas, Nevada, where he attended UNLV and studied fine arts, Godard has reached a success level that few artists experience. He is the current #1 best-selling artist in the nation, has been featured in a variety of TV shows and other media outlets and was awarded "Art Book of the Year" for his self-authored autobiography "Don't Drink & Draw".
Incorporating a sense of fun, whimsy and a bit of eclectic bawdiness, Godard's work reminds even the most conservative and stuffy among us that life, and all it entails, can and should be laced with fun and humor. Often centered around vices such as gambling and drinking, Godard portrays these sins in unusual ways while poking fun and making a social statement that doesn't overpower his fans. Never serious, his paintings depict inanimate objects and food enjoying the decadence of life, taking the traditions of the art world and turning them on their ear. Considered to be one of the most prolific and influential artists of our time, his whimsical paintings not only are seen gracing the hallways and lobbies of some of the world's most famous hotels and grandest cruise ships but are also collected by movie stars and musicians alike.
Some of Godard's most famous works are available through our local art gallery in Laguna Beach. Inquiries regarding Michael Godard's art can be made through our website or by calling the Village Gallery at 1-800-546-5233.